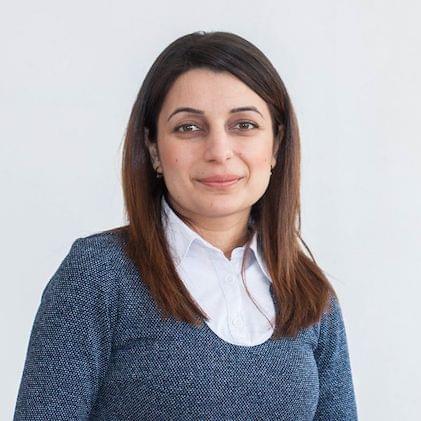 About Hermine
Hermine was a creative and fast learner of Math since childhood. She finished the school with a certificate of excellence and gold medal. She holds Bachelor's degree of mathematics, pedagogic /and Master's degree of mathematics / both diplomas with excellence by YSU Faculty of Mathematics and Mechanics.
Hermine is an experienced teacher of mathematics and programing, IT mentor of pedagogical group. Her experience is over 10 years in schools like "Usum" or "Mkhitar Sebastaci" known as top schools in Yerevan, Armenia.
Get In Touch
Have some suggestions or just want to say hi? Our support team are ready to help you 24/7.